A House You Can Skate In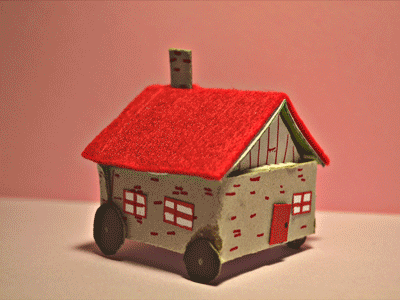 How would you like to have a house you can skate in? What if every surface of the house was a skateable surface, even the bed? Can you imagine how cool it would be to skate around from one room of your house to the other or to invite your friends over? It's better than having your own skatepark in your backyard. While it sounds like a kid's dream or something you'd see in a movie, for one man, this house is actually a reality.
Last year, Francois Perrin, an architect in Los Angeles, was approached by Pierre-Andr?� Senizergues, a former professional skateboarder and the owner of a sportswear company with an idea to create a house that was completely skateable.
While it sounds like a dream come true for your typical skater fan, the two made this house a reality and it was big news earlier this year in the skate community. Perrin was a longtime fan of skateboarding and decided to take on the unique project.
"I did work on skate parks, but this house was the first time I could merge these two passions," he said, referring to his love of skateboarding and design.
Everything in the final design of this house can be skated on, even the kitchen counter (metal trim allows for grinding). They called it PAS House, named after the client's initials and they showed off the design at an exhibition on skate culture at La Ga?�t?� Lyrique in Paris in July of this year. A full-scale prototype of the house's living area was revealed and some skaters were even given the opportunity to try it out for themselves.
An interview at the NY Times revealed a question and answer session with the architect about the project. Mr. Perrin shares things such as what his biggest challenges were as well as how it's possible to skate on a bed. The house is also fully sustainable so it's eco-friendly as well.
Archinect has some great photos of the skateboard house if you want to see for yourself. While we might all dream of having a house we can truly skate in, it's not very practical for the average person. It also comes with a very hefty price tag.